Almost two-third of Singapore workers know they are in a good position to job hop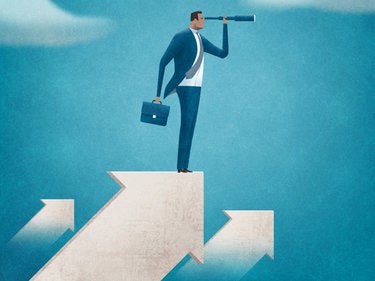 Singapore organisations may find it increasingly difficult to retain their workforce, with 64 percent of workers knowing that they are in a good position to secure a similar or better role, according to the 2017 Kelly Services and Capita Salary Guide.
The majority (74 percent) of workers in Singapore believe their skill set and experience allows them to compete effectively with other job seekers.
"Singapore has a highly skilled workforce where its workers are well aware of their market power," said Foo See Yang, managing director and country head for Kelly Services Singapore. "If they are dissatisfied with an organisation, they will actively look to find something better. This is especially so for high performers and those with high demand skills, such as data analytics or risk management."
However, uncertain economic conditions, the anticipated rise in overall unemployment to 2.3 percent, and the steady increase in redundancies since 2010 have given rise to concerns about the future for Singapore's workers.
Almost three quarter of the respondents (72 percent) mentioned they are most concerned that their knowledge and skills are becoming obsolete. More than 8 in 10 (83 percent) of them indicated a desire to grow their skill set, and recognised that their skills and knowledge will need to continue to evolve and grow.
Companies can take this opportunity to attract and retain top talent by providing competitive salary and a range of high-growth learning opportunities. This will benefit the organisation too, as nurturing employee capabilities and adaptability ensures that the company's workforce is future-proof.
"What distinguishes great employers today is their commitment to the learning and development of their people. Companies that invest in their people incentivise their top talent to remain loyal, and at the same time improve overall workforce competency and resilience," said Yang.
He added: "Having a resilient, agile workforce also translates to having the right talent mix of permanent and contract staff. This provides the organisation with the ability to act quickly to close any skills gaps, manage costs effectively, and the flexibility to scale up or down its talent pool as needed."
Highest paying industries in 2017
The report also found that this year's highest paying industries are Accounting, Banking & Finance, Healthcare & Life Sciences, Information Technology, and Legal.
Senior accountants and finance controllers can expect to command salary ranges of S$5,000 - S$7,500 and S$8,000 - S$16,000 respectively.
As for those in the banking & finance sector, they may see a salary increase of 3 percent this year. Senior / associates, financial controls, and vice presidents working in risk within the industry can expect salary ranges of S$4,400 - S$6,000 and S$10,000- S$17,000 respectively.