13 real-world digital transformation success stories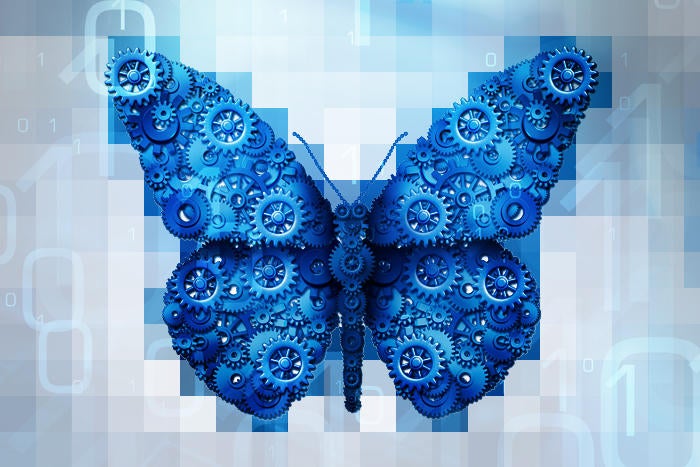 Credit: Thinkstock
Companies are increasingly launching digital initiatives to expand or build digital capabilities aimed at business efficiency or top-line revenue growth. And as digital transformation success stories emerge, the trend is gaining steam.
Nearly 2,600 CIOs Gartner surveyed last year said they devote 18 percent of their budgets to digital transformation, a figure set to increase to 28 percent by 2018, Gartner analyst Andy Rowsell-Jones told CIO.com. Going digital often means significant challenges and consequences, says Rowsell-Jones, adding that companies are overhauling their business models and allocating more of their IT budgets to catch digital disruptors.
Indeed, a new Gartner survey shows that 95 percent of 3,160 CIOs expect their jobs to change or be remixed due to digitalization. Respondents believe that the two biggest transformations in the CIO role will be the need to become a change leader, followed by increased and broader responsibilities and capabilities. Moreover, technology trends such as cybersecurity and artificial intelligence (AI) will significantly change how CIOs do their jobs in the near future.
"The CIO's role must grow and develop as digital business spreads, and disruptive technologies, including intelligent machines and advanced analytics, reach the masses," says Rowsell-Jones. "While delivery is still a part of the job, much greater emphasis is being placed on attaining a far broader set of business objectives." Those areas include innovation and talent management.
The stakes are high. Leading digital companies generate better gross margins, better earnings and better net income than organizations in the bottom quarter of digital adopters, according to Harvard Business School. Leaders post a three-year average gross margin of 55 percent, compared to just 37 percent for digital laggards.
To help you on your digital way, CIO.com checked in on 13 digital transformations underway at some of the world's leading brands. Following are snapshots of their digital initiatives in progress.
Sprint
If you've ever wondered what digital transformation looks like at a telecommunications carrier, look no further than Sprint. The telco, under pressure from large rivals such as Verizon and AT&T and in merger talks with T-Mobile, is reinvesting in technology after years of significant cost reduction, says CIO Scott Rice, who is leading the charge. The focus is largely around analyzing data to improve the customer experience.
Sprint is using Elastic Stack open-source software to churn through 50 terabytes of data generated by logs, databases, emails and other sources to gauge the performance of Sprint.com. That data helps IT staff determine where glitches are impeding Sprint's ability to facilitate transactions, ranging from basic browsing, to phone purchases, to upgrades consumers are trying to complete online. Analyzing bugs and other delays helps Sprint determine when and why a customer is abandoning a transaction. Previously, each application team monitored its own software performance, creating large data silos that couldn't be leveraged to bolster performance, Rice says. "It's a redesigned [customer] journey based on data," Rice adds.